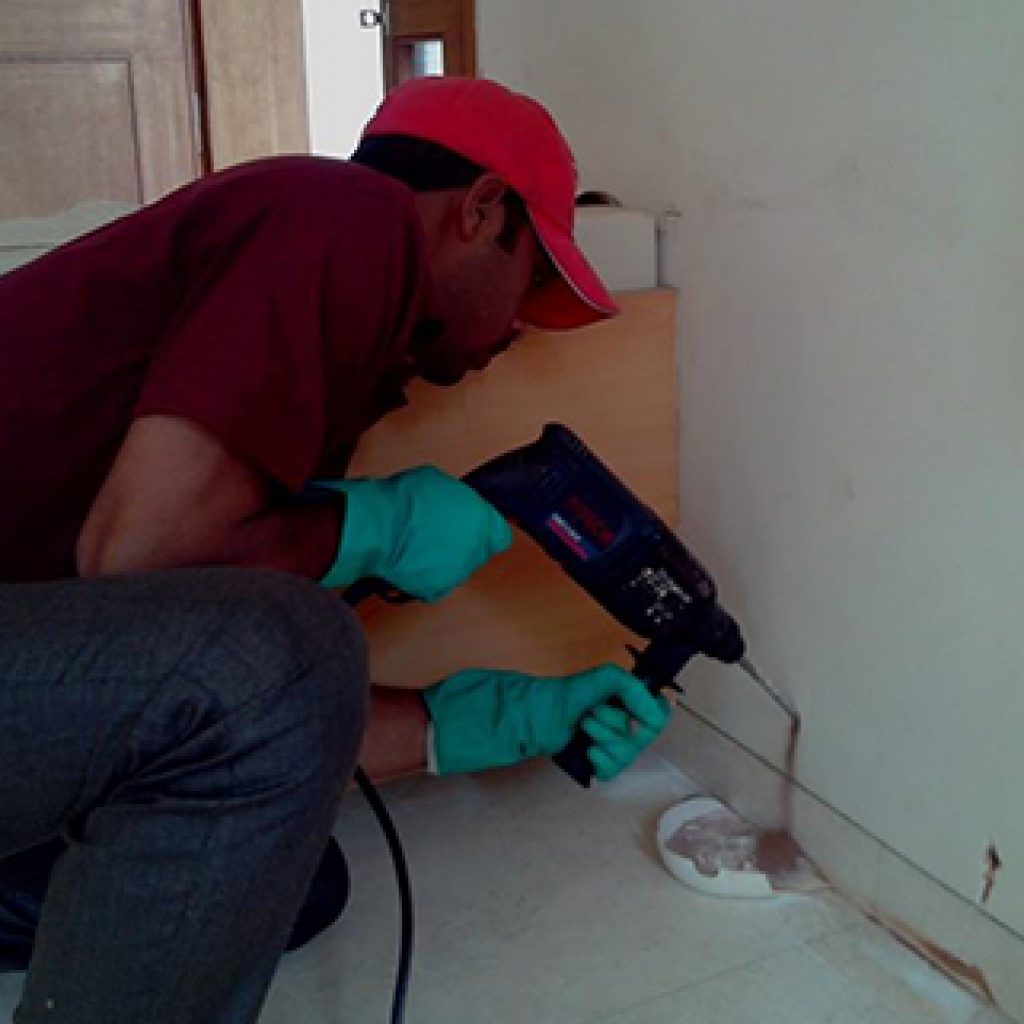 Anti Termite
Best Professional Termite Pest Control for a pest free and healthy home by the pest control experts from PS Facilities for home, office, hotel and other commercial and residential buildings.

With trained and verified staff, we provide 100% Safe, Odorless & Herbal Anti Termite treatment using eco-friendly chemical Bayer Premise/FMC Biflex etc. Termites or white ants or subterranean termites are the pests which live in highly organized colonies and secretly thrive or feed on your furniture and destroys it completely. The early treatment of these pests is highly recommended as they can clone rapidly therefore infecting the larger space. Our white ant treatment is designed to be completely safe and cause minimum discomfort for all members of the house including kids and senior citizens.
Our homes should be a safe paradise where we can unwind and recover from what we have encountered our in the world. Unfortunately we end up bringing home the world and every one of its germs through filthy hands, shoes, cloths and cellphones. Cleaning Should not be befuddled or utilized conversely with sanitizing. However the former means you are removing germs but yet not killing completely, while the Sanitizing your house or whole house disinfectant methods means you are really killing them. this purification is important on the grounds that you may clean surface viably however you probably won't sanitize, leaving germs can be threat for the human beings who are living there. whole house disinfectant whenever done accurately then it can execute tiny germs as well as with this they can no longer effect or harm you. Ps Facilities is Providing the best ever services on your one call, Our well trained and experienced staff always ready to serve you the best services like whole house disinfectant, sanitizing your house.
Schedule Your Cleaning Now & Get Free Estimate