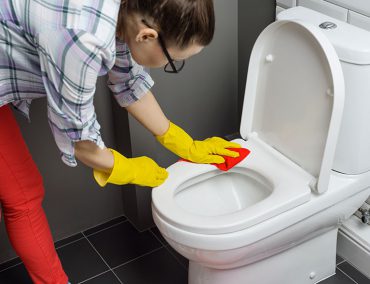 Bathroom Cleaning Services
Best Bathroom Cleaning Services in Chandigarh for sparkling, hygienic and germ free toilet and bathrooms by the trained bathroom cleaners from PS Facilities Pvt. Ltd

Our bathroom-cleaning services for residential and commercial buildings include cleaning and disinfecting all surfaces and wiping them dry. Our cleaning products are non-abrasive to prevent scratches where bacteria can hide and breed. Our team of professional bathroom cleaners only works with cleaning products that meet the standards of the EPA (Environmental Protection Agency). They are also biodegradable and do not emit harmful irritants or fumes.
Schedule Your Cleaning Now & Get Free Estimate